Virtual bidding is available to our paid memberships. Virtual bidding allows our members to participate in Live Auctions from the comfort of their home, office, on the go, or anywhere that is convenient. Each lot listing page has bid information such as the sale location, sale date, item number and the current bid.
If you have a paid membership through AutoBidMaster, to join, simply click "Join Live Auction Now". Now you've joined the live auction and will see the Virtual Auction window. You will find images of the vehicle along with the bidding area, which displays the current highest bid that came in during Preliminary Bidding and all the most recent bids.
Locate the item number and lot # you wish to bid on. Once this item is on the auction block, click the box that matches the next bid you're willing to make, and yours will appear as the new highest bid.
Please Note Your bids will display as coming from the State of Oregon, regardless of the state in which you are located.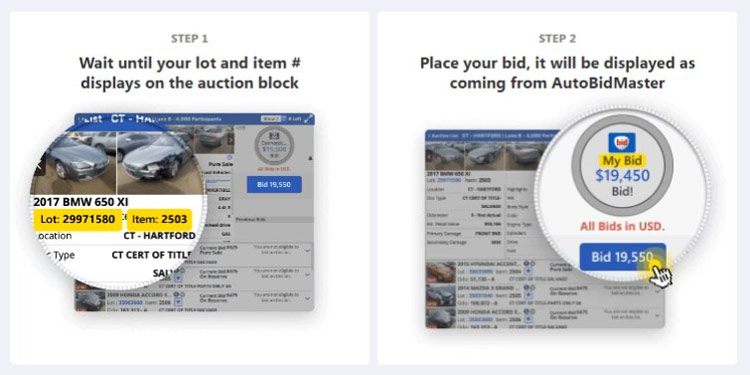 To access all current live auctions, click "Today's Auctions", then choose the live auction you'd like to join by clicking on the green "Join Live Auctions."
---