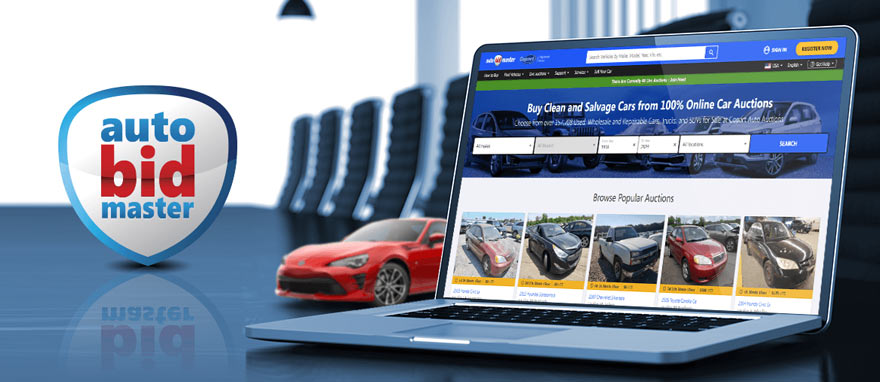 When customers hear about us for the first time, they may wonder, "Is AutoBidMaster a legitimate company, and how reputable are they?" We understand that buying a car through our vehicle auction platform isn't the typical way to purchase a vehicle, at least not yet, and we want to tell you about ourselves, so you understand who we are, what we do, and how we have legally been selling cars worldwide for over a decade. Here are some facts about us:
Point #1: AutoBidMaster LLC Is a Registered Motor Vehicle Dealer with the State of Oregon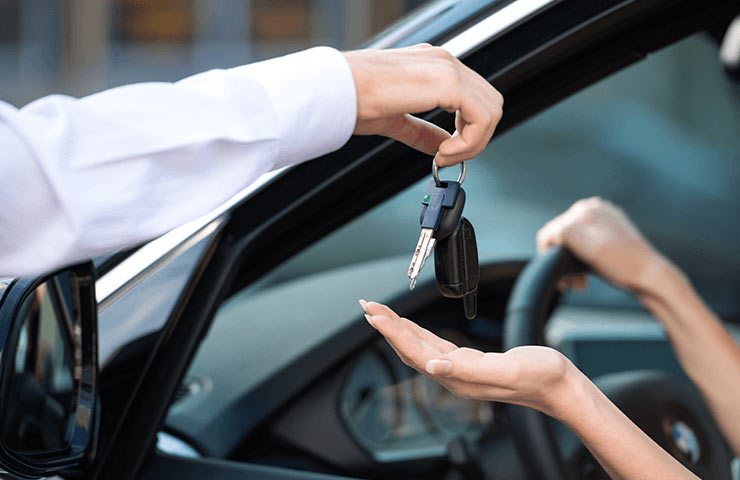 We've been selling cars online for over ten years. The AutoBidMaster specialists have been here servicing customers for many years, and we will continue to do so. We would not have been able to stay in business this long without providing a valuable service. Many of our clients are repeat customers. Thousands of happy customers are a sign of a legitimate and reputable business.
It is important to note that becoming a Motor Vehicle Dealer is impossible without obtaining a special license and registering with the authorities. AutoBidMaster has all the bureaucratic questions solved. That is why our operations are legitimate, and you don't need to ask questions that sound like: "Is AutoBidMaster trustworthy?"
Point #2: We Are the Featured Copart Broker
AutoBidMaster became a broker for Copart auctions in 2009, and now we are one of the Featured Copart Brokers. This is a testament to our many years of experience and happy customers. There are factors that help us to provide our clients with a great experience, for instance, our Featured Broker status, solid experience, and vast ties with Copart and auction yards.
Why is it so important to know that AutoBidMaster is a legitimate and Featured Copart Broker? There are a lot of benefits to working with a Featured Broker. The most significant one is that you can bid on and purchase any automobile through the Copart platform without requiring a dealer license if you are using the AutoBidMaster service. It means that you have fewer bureaucratic issues to deal with.
Point #3: We Provide the Complex Service Package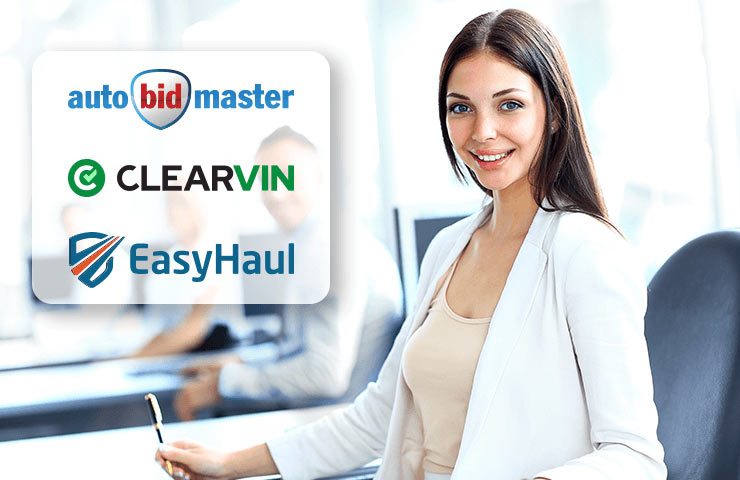 Platforms with auction cars for sale require some supplemental services to meet the rising demand and stay competitive. For instance, it would be great to get a comprehensive VIN report with the automobile's background and legal concerns checked when bidding on the vehicle. Another question is how to transport the car you won. We offer solutions here too!
AutoBidMaster has a time-tested network of additional platforms that make our services complex. It means that the business model we use includes some other third-party companies we've coordinated services with to provide our buyers a seamless experience. For example, we work with ClearVin for vehicle background examination and EasyHaul for car shipping. Our partners' trust is one more argument that excludes doubts concerning safety and legitimacy when dealing with AutoBidMaster.
Point #4: We Have Offices in Different Countries
AutoBidMaster has subsidiaries and affiliated offices around the globe. It means that our company is a widely recognized and legally approved broker in a number of different countries. For example, you can find the following firms: AutoBidMaster Nigeria, AutoBidMaster El Salvador, AutoBidMaster Bulgaria, and much more.
This provides our buyers huge access to vehicles in and for many countries. Do you want to buy a car for use in another country? We can help with that. Are you based out of somewhere other than the United States? No problem. Having offices in many countries means you have more access to assistance, wherever you are.
Point #5: Our Activity Is Transparent
At AutoBidMaster, we are deeply convinced that clear and honest relations between a company and its customers are vital to reaching great outcomes. That's why we keep our activities transparent. AutoBidMaster offers photos of the damage, as provided to us by the auctions, so you can decide which vehicles are right for you. We also encourage buyers to inspect the vehicles, or have the vehicles inspected, prior to sale.
We noticed that sometimes people don't conduct appropriate research on their own before they become involved in car auctions. As a result, some issues may occur. To avoid misconceptions and misunderstandings, we highly recommend getting acquainted with our clear rules and policies. Based on our rich experience, we have gathered and revealed all the important details that the customers should be aware of there.
An AutoBidMaster refund is also an important question to mention here. If you don't have any active bids or didn't win the vehicle, we will pay back your security deposit in full. At the same time, you should bear in mind that your membership fees aren't refundable, except in limited situations. So, be attentive when it comes to financial operations and bidding.
We assure you that all the cash flows are legally regulated. From our side, AutoBidMaster specialists try their best to keep company-customer relationships as transparent as possible, including pointing out vehicle damage, security deposit refunds, and providing detailed instructions.
Point #6: AutoBidMaster LLC Is Cooperating with Automotive Dealers Worldwide
Our company also has an offer for traders who are involved in used vehicle auctions. Our years of experience and helping thousands of customers gives our buyers and sellers an edge in the car market. We provide great prices to buy and export wholesale vehicles from auto auctions in the United States and Canada.
Our specialists help with papers to export any sort of car title, including bills of sale, scrap/junk, and MV-907A, so you don't need to worry about it. It is clear that providing all the documentation like that requires a solid legal knowledge background.
Nowadays, AutoBidMaster has more than 70 dealers who have already profited from using our services to build their company without the need for additional intermediaries or hefty commissions and fees. It means that businesses also trust us and deal with our company in the legal field.
Average car owners have the opportunity to sell their vehicles with us as well. As you can imagine, we receive questions like: "Is selling to AutoBidMaster legit?" The answer is yes since we involve all the correct and legal paperwork in the process.
There are just 3 quick steps to getting cash for your car quickly from us, regardless of its condition. After you fill in a simple contact form and provide the AutoBidMaster experts with the necessary information, you will receive our offer. If it's accepted, there is also a need to sign off on the valid vehicle title, so we have an opportunity to operate the car. As you can see, everything is transparent and in accordance with the law.
Point #7: People Trust AutoBidMaster
Every month, we conduct special interviews and ask our customers who have used services from AutoBidMaster to share their opinions concerning their quality and accessibility. We consider it to be a great and useful practice because it helps us see our strengths and weaknesses from different points of view.
You can find AutoBidMaster reviews using social media, particularly Facebook, or by looking over our automotive blog. We'd love to see you there! AutoBidMaster also has its reviews on Google, so it's possible to check them too.
We value our customers. Most of the members are fully satisfied with the services provided by AutoBidMaster and would work with us again. That's why our multicultural team of specialists is constantly working on the company's development to make the service even better. As a result, our customers enjoy their gains, with different levels of membership receiving such benefits as free VIN checks and license-free access to online auctions in the United States and Canada.
Every day, people purchase vehicles with AutoBidMaster. Along with that, our solid experience as a licensed motor vehicle dealer is another reason to rely on us. In more than 13 years of operating, every legal aspect has been worked out and taken into account by our specialists. You can be sure our business model is designed in accordance with the law.
If you have any queries, specific questions that weren't answered here, or concerns about our platform, we encourage you to contact us online or phone us at: +1 (503) 298-4300 (4:00 AM–4:00 PM PST, weekdays). Our specialists always try their best to find a personal approach for every customer. We look forward to working with you on all your vehicle needs.