You can pay for shipping through AutoBidMaster's services by:
WIRE TRANSFER (you can pay by one wire for both vehicle and shipping at once). You will receive an invoice with bank details to your email.
To pay by Wire Transfer use bank information from your purchase invoice.
To pay by MoneyGram use option PAY BILL and receiver code 17238. If paying by Zelle please send payment to: lotpay@autobidmaster.com. Include Lot number in payment memo.

Example:

Lot 12345678. If you pay from US, you can also pay by MoneyGram or Zelle.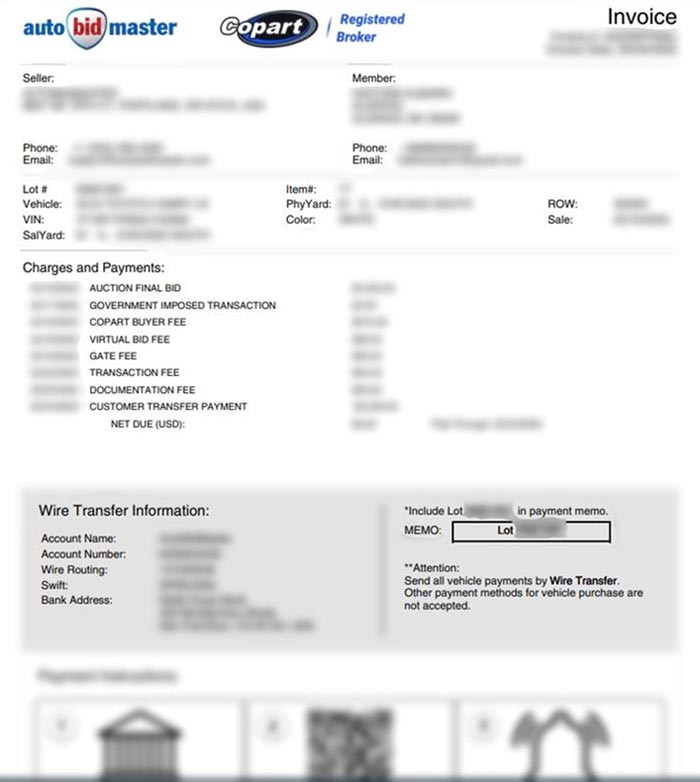 Once you've paid for your order, please upload your wire confirmation using QR code or click "Upload Receipt."