Please note, we provide 30 days of free storage at the warehouse. After 30 days there will be a storage fee which depends on the port of loading.
Below are a few reasons that can influence the time your vehicle will be loaded.
Please make sure that you bought a car with documents eligible for export. Below are examples of docs that can cause delay and extra charges to get your vehicle shipped.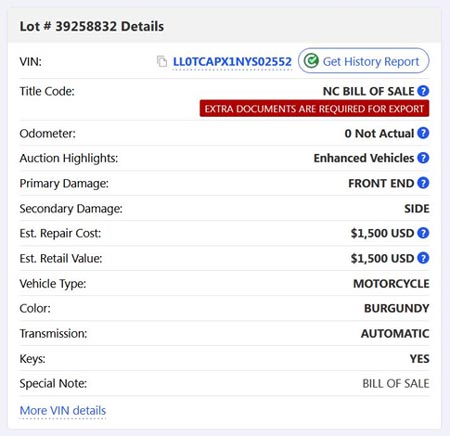 These are only few examples of documents that are not eligible for export, if you are interested in a specific vehicle please send the lot number to export@autobidmaster.com and we will advise you if it works.
As you already know, we need 4 vehicles with valid docs ready to proceed with loading. In case one of the customers does not have a title the other 3 customers will have to wait for the docs to arrive at the warehouse. Only after everything is available, can we load the vehicles in the container.
Bookings can also be delayed due to port congestion, no container availability, vessel delays, etc.
Usually, it is no more then 1-3 weeks (estimated time for completing container and loading of your vehicle). But considering above information it may take around 4-6 weeks or more to proceed with shipping.