You can place the order on our website under the lot listing page (right below the photos of the lot):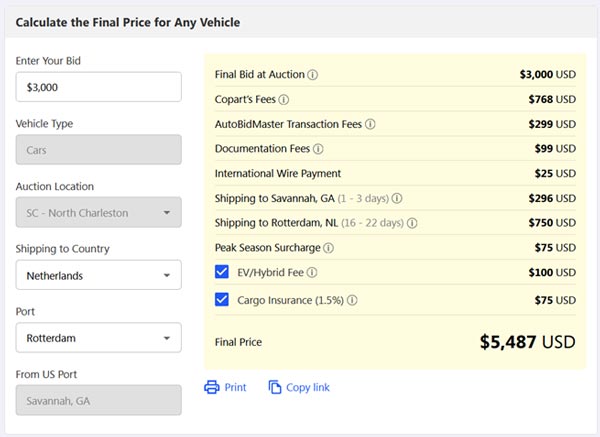 The same way you can just check the estimated total cost using this calculator.
Put your maximum bid amount, choose your destination and you will see the estimate total for a vehicle, shipping and customs clearing fees (if shipping internationally).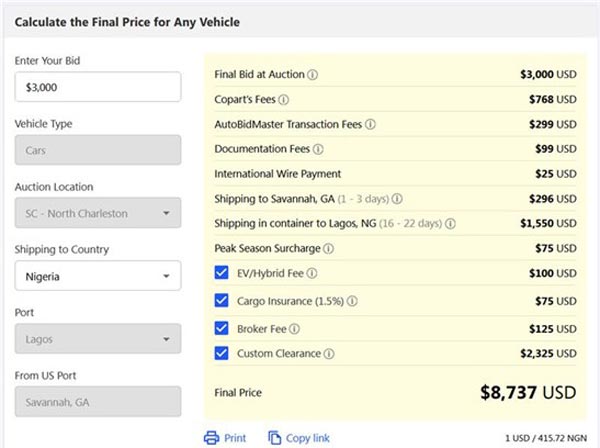 You can do it using our calculator and Order Shipping button:
Put your lot or VIN number
Choose the destination country
Choose the destination port
Press ORDER SHIPPING
You will see the shipping cost which includes:
Ground shipping – from pickup location to the warehouse/port
Ocean shipping – from the warehouse/port to the port of destination (if shipped internationally)
Peak Season Surcharge
Possible other fees (Hybrid/electric fee, document fee, etc.).
Final price is the total cost for shipping from the US to your destination.
Fill the necessary contact information to complete your order.
Put your email address, your name and last name, phone number and click on COMPLETE ORDER.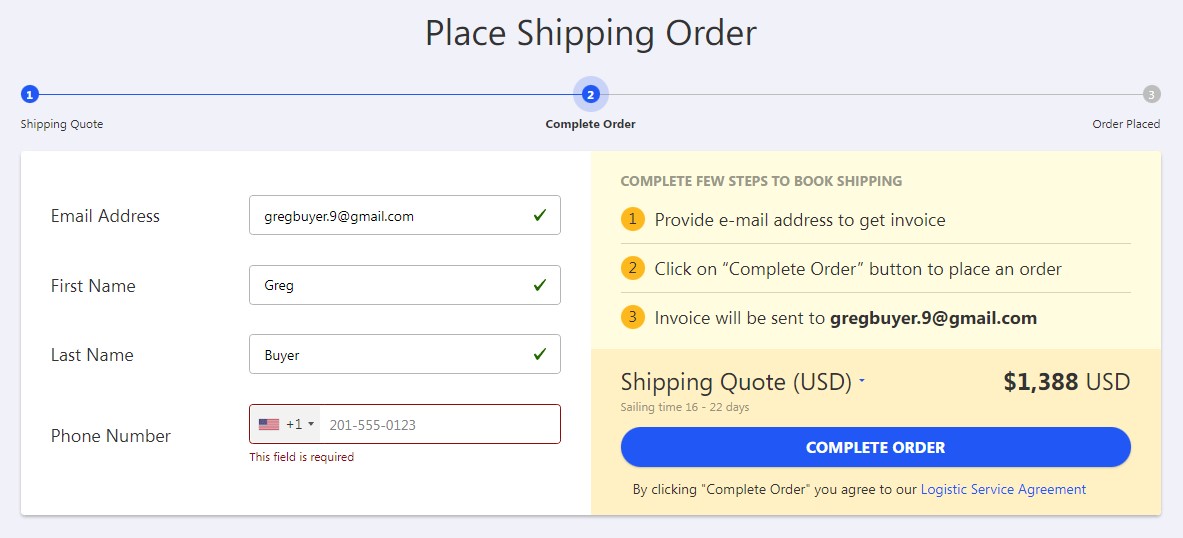 Congratulations! Your order has been placed.