The auction offers offsite sales, these items are not physically located at a Copart facility but are sold via the regular auction process. The "preview" and "pickup" locations are listed for each lot in the Sale Information box or can also be found at times in the highlights area.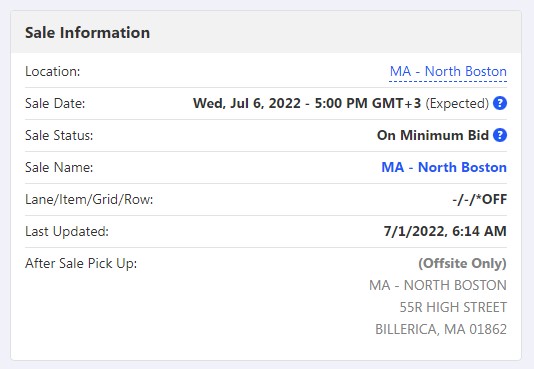 Members are responsible to inspect prior to bidding. If you are unable to inspect, you agreeing to purchase the said vehicle "as -is" and sight unseen.
Once the item is sold and the seller is paid, the seller has three business days to deliver the item to auction yard unless otherwise advised for after-sale pickup. Buyers are responsible to arrange transportation from the location listed with the normal storage fee period.