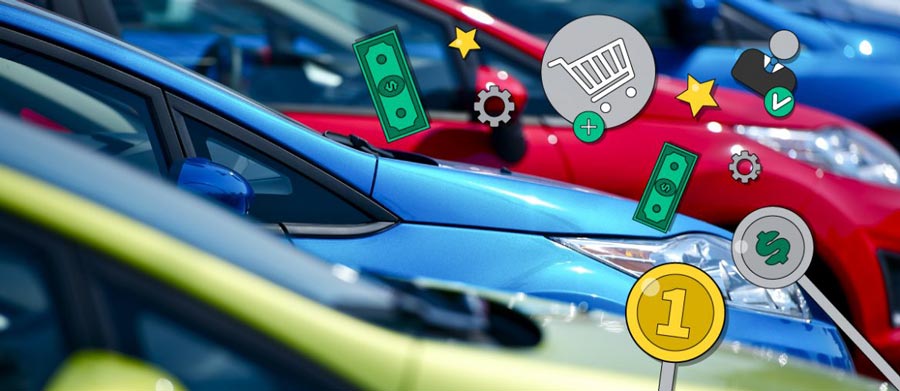 If you're ready to bid on a vehicle with AutoBidMaster, understanding bidding statuses will help you navigate the overall process. Some bidding statuses have different time frames for the seller to accept your bid. So, if you know what to expect, you won't place bids on multiple vehicles thinking you've lost an auction: it's just not quite over yet!
Our terms and conditions state that once a bid is placed, you are bound to complete the purchase if your bid wins. Please keep in mind that that applies every time you place a bid.
Here are the different bidding statuses you'll find on AutoBidMaster. If you haven't registered with us yet, follow these steps first and then read on.
Pure Sale
Vehicles marked with "Pure Sale" will be awarded to the highest bidder at the end of the live auction. The seller does not need to approve the highest bid. Once the live auction is over, the vehicle is sold, and that's that. Check out our "Pure Sale" inventory here.
On Approval
The seller will approve the high bid at the end of the auction. Sellers have one business day, until 8:00 PM PST to approve the final bid. These types of auctions don't have a minimum that needs to be met during bidding, but the seller can counteroffer, approve, or decline the highest bid after the live auction. If you're bidding on a car that's marked "On Approval," be patient! Don't start bidding on another car right away if you were the highest bidder. Give the seller two business days to act, you may end up winning the vehicle.
On Minimum Bid
The seller has set a minimum bid on the auction. If that price isn't met by the high bid during the live auction, the seller has until 8:00 PM PST the following business day to approve the bid or decline the sale.
Buy It Now
Some vehicles are marked with "Buy It Now." This means you can skip the pre-bidding and live auction stages entirely and purchase the vehicle for its "Buy It Now" price right away. The "Buy It Now" price, however, doesn't include auction and documentation fees, so be sure to look at the fee calculator to determine the total cost. Once you confirm your purchase, the rest of the process is the same as winning any auction. See all vehicles marked "Buy It Now" right here.
There's a difference between preliminary bidding and live auctions, as well. You can read about those differences here. After you win a vehicle, payment is due by 5:00 PM PST the following business day after the sale, regardless of the bidding status.
Feel free to contact hello@autobidmaster.com if you have any questions.