If a notification was sent to the email address we have on file, then that serves as proof that your refund was processed successfully. The refund does not appear as a credit, deposit, or new transaction on the method of payment.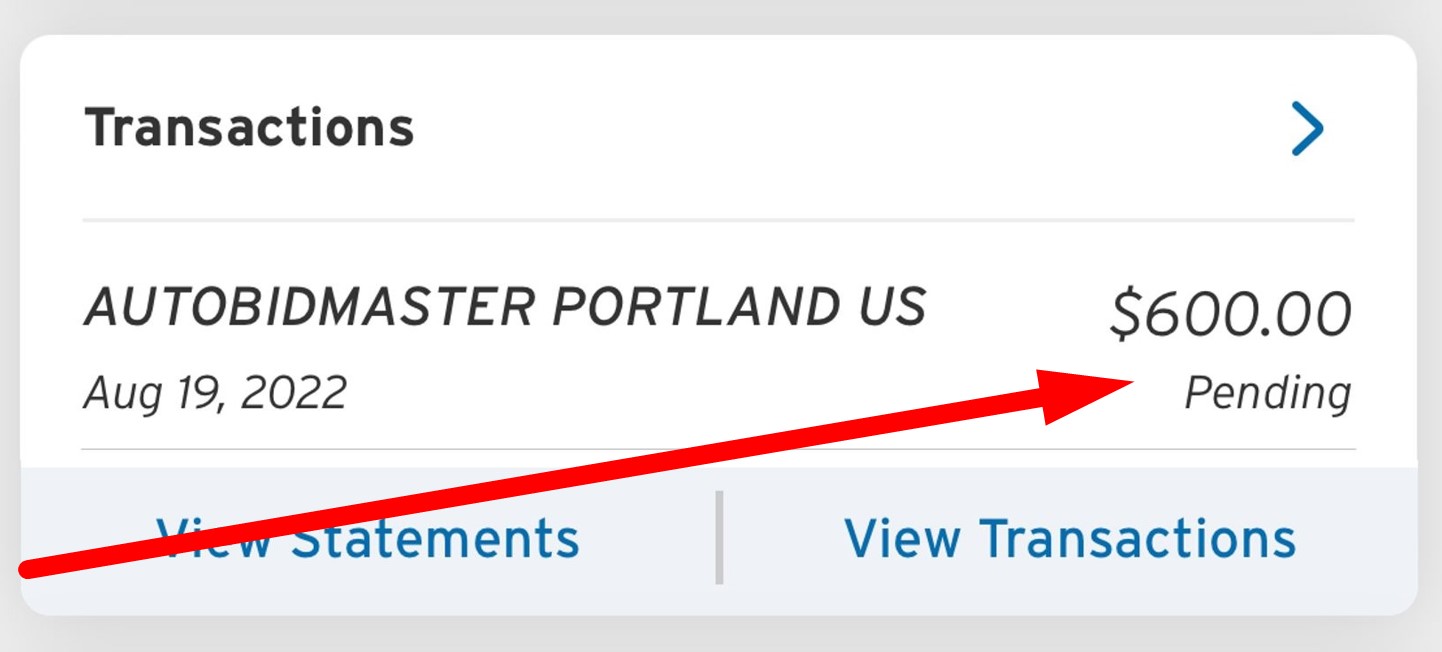 AutoBidMaster security deposit is a temporary authorization hold on a credit card that appears in the form of a pending transaction, rather than a charge. When a security deposit is refunded the pending transaction is removed from the method of payment.
You can confirm that the hold has been released by checking the date of the original transaction on your payment's account statement. If the pending transaction is still in place after thirty days, please contact your financial institution for pending transaction policies.