If you have no active bids or pending purchases, and there is no outstanding balance on your account, the security deposit is 100% refundable. If a bid has been placed or you have purchased a vehicle, the security deposit is held until the auction is over or the vehicle is paid for and picked up. Credit or Debit card deposit will be automatically released after 30 days provided a vehicle is paid for and picked up and paid for, and there are no outstanding balances on your account, or you can release it at any time if you have no active bids or outstanding balance.
To release your Security Deposit, please follow the steps below:
Log into your AutoBidMaster account.
Click on the "Buyer Power" icon at the top of the page.

Click on the "Release Deposit" button in the "Deposit Transaction History".

The Security Deposit refund will be issued in the original payment method, except that wire transfers are refunded by a mailed check within the U.S. and Canada, and by wire transfer for international buyers.
Security Deposits authorized by credit or debit card are not a charge, but a temporary authorization hold on a credit card that appears in the form of a pending transaction. Upon our approval, your financial institution will clear the pending charge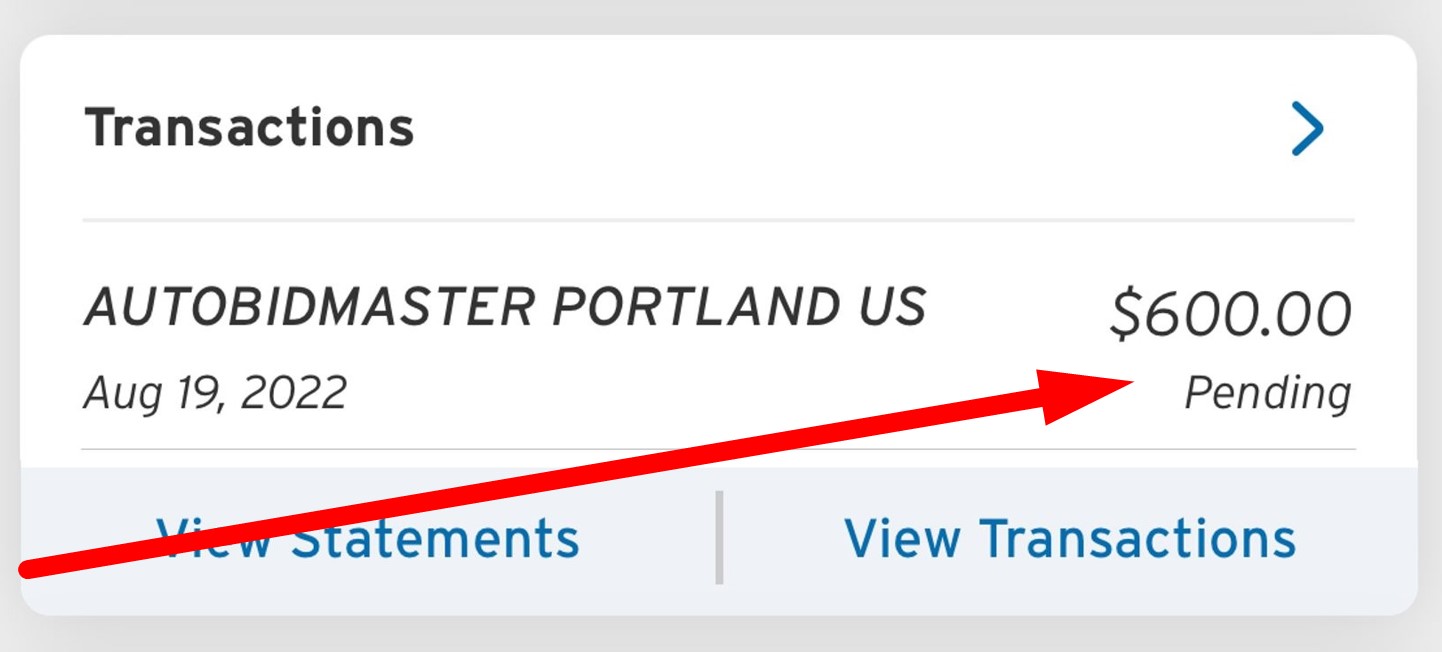 Security Deposits made by wire transfer, however, remain in your account until you request a return or choose to apply it to applicable fees and purchases.
International wire refund has a $30 outgoing wire fee, which will be deducted from the wire sent.
Please Note Once the Security Deposit hold on your credit card is released, your Buyer Power will be set to zero. To bid on another auction you will need to place another Security Deposit.